Search Results
Last year we highlighted the Sorensen House, another 60's era home designed by James Ream. Happily, we convinced the family of the original owner not to "update" the home before putting it on the market. Subsequently, the new owners have under taken restoration of the home…even contacting the now 90+ James Ream for guidance.
The Lipman House was also all original when it last sold in 2008, but has since been updated. After reading about and seeing Ream's work, I think he might be a little disappointed with the new, more sterile, contemporary look of the Lipman House. Ream utilized materials in their natural state to bring warmth and interest to his design.
Here are some before and after pics (click thumbnails for larger images):
The home has 3000+ square feet, 4bd/ 5ba, full walkout basement, 2 car garage and sits on nearly 2 acres. There are also historic Lookout Mountain Farm buildings, one is a guest cottage and the other is a studio. Under $900K.
I do like the more open catwalk and kitchen. Unfortunately, one of my favorite bathroom features has been removed…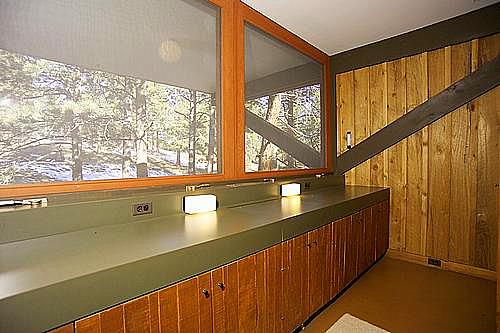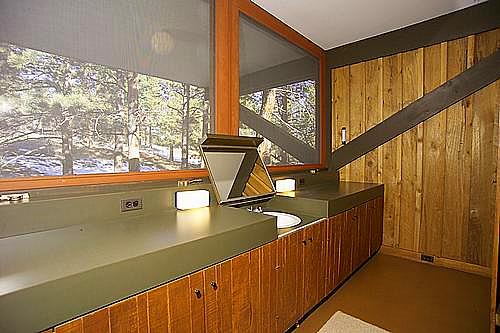 Stanbro Real Estate llc, the new home of 5280mod, is a full service brokerage helping buyers AND NOW sellers. Contact us when you are ready to put our unique expertise to work for you!
720.279.4884
.
Listing Brokerage: Fuller Sotheby's Int'l
Several historically significant mid-century homes have hit the market recently.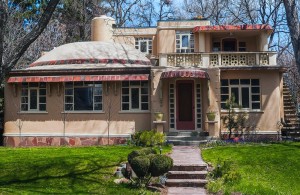 (click the thumbnails for larger pics)
Pictured above is the Nordurland House (1938)  one of the few remaining Eugene Groves' designed structures. Groves' residential designs are singular and defy the usual architectural labels. This is one of only 4 residences Groves designed using primarily poured, cast, and reinforced concrete…including concrete studs. More about Groves here.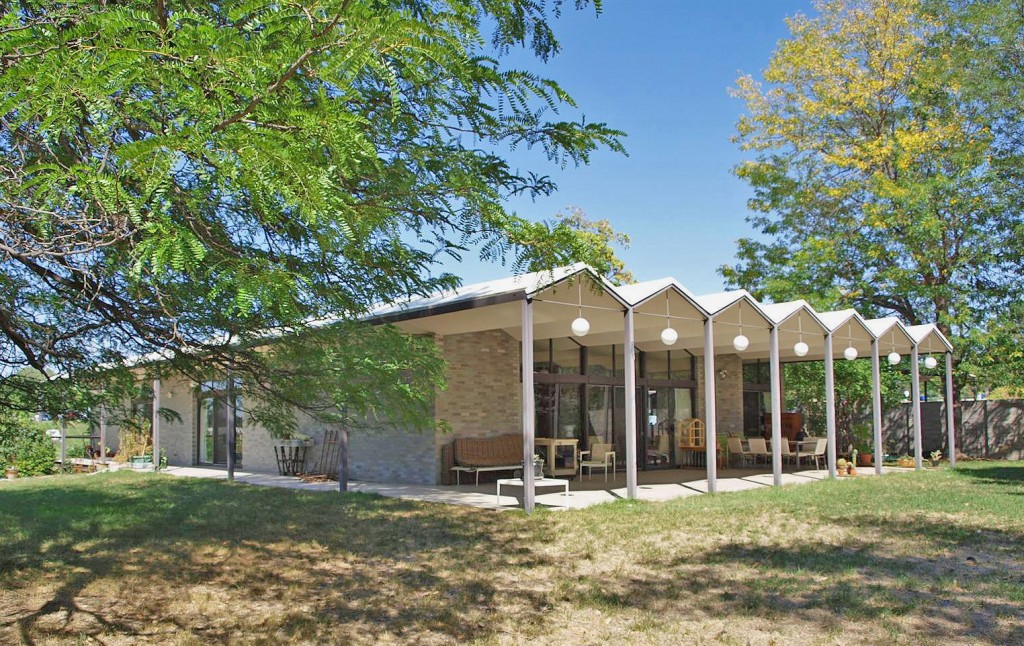 The iconic  Beck House (1960) was designed by Charles Sink and this is the first time it has been on the market. Of all the homes showcased here, this one is in the most danger of being razed. Sadly we lost Mr. Sink last month, but his contribution of over 250 commercial and residential projects across the west has enriched vastly the modernist landscape. More about him here.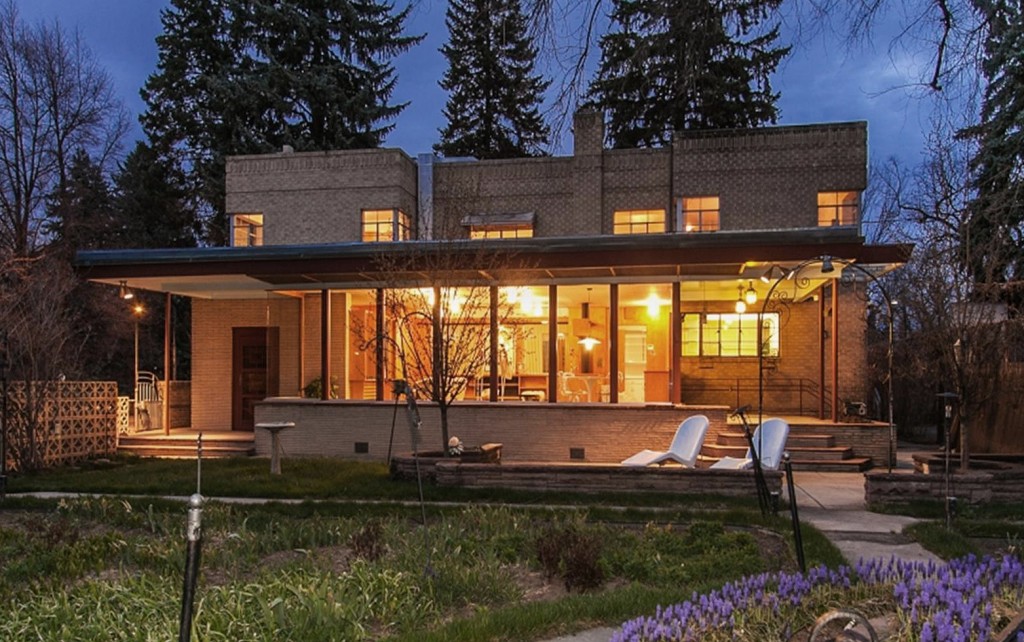 This streamline moderne  was commissioned in 1938 as wedding gift and has remained in the same family ever since. Lovely original details are still intact along with a sensitive addition done in the 1950's. If you know anything about the architect of this home, we hope you'll share with us.
The Grant House by Thomas Moore and Victor Hornbein (1954) with a distinctive butterfly roof. Another "one-owner" home with original details overlooking the Denver CC golf course with views of downtown. More about Hornbein and Moore.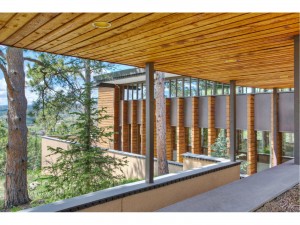 The Knedler House (1963) was the personal residence of architect Marvin Knedler who designed primarily commercial structures, notably One Denver Place in 1981.  The  large 2 story living room and wrap around deck were designed for entertaining and maximizing  the 180 degree mountain and city views. This is the first time this well preserved Usonian home has come to the market.
These are not just houses, but works of art clearly cherished by those who lived in them for 40-70 years. Please contact us for more information on these and other historically significant modern homes in the Denver/Boulder area.
Not only do we get to look at gorgeous architecture every day, we also get to work with incredible people. We are thrilled that a few of these homes and their owners have been featured on Apartment Therapy!  All photos by Ashley Poskin. (Click the orange text for the full tour).
 Finding the perfect modern home can be like looking for a needle in a haystack. But with patience, diligence, and a little luck, we have been able to help these clients find their dream homes.
Please contact us when you're ready to benefit from our extensive catalog and in-depth knowledge of Metro Denver &  Boulder historic modern architecture!
720.279.4884