SOLD!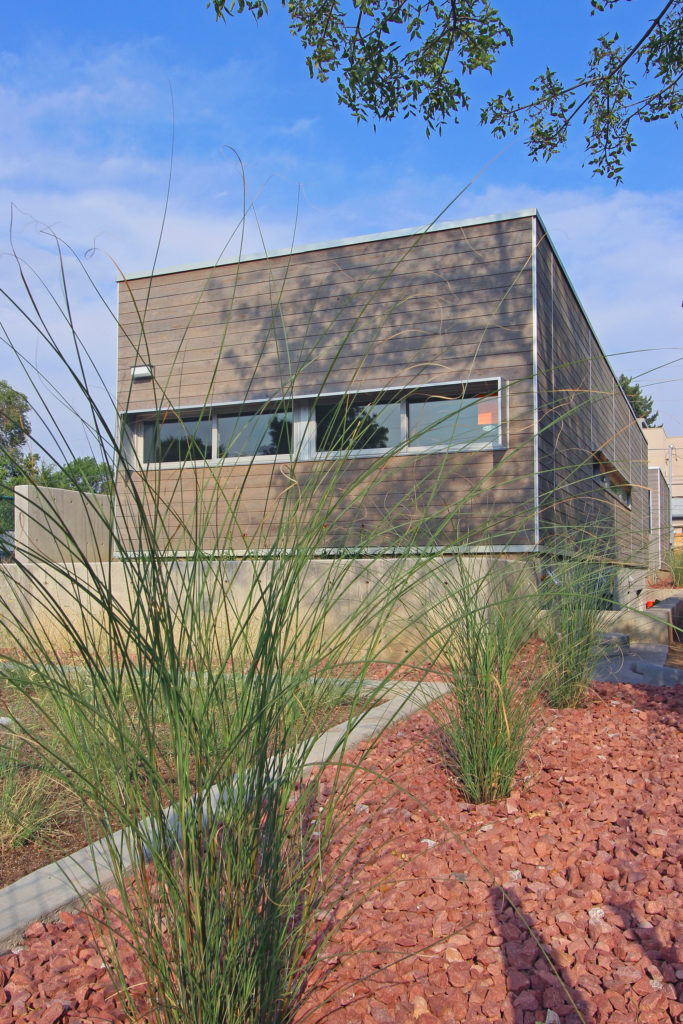 $435000
"Located in an urban neighborhood along South Broadway in Englewood, on a lot measuring 25′ wide x 125′ long (3,125 square feet.)
The site is defined by a concrete plinth raised above the surrounding landscape. The plinth establishes the main level of the complex on which two cedar clad volumes are placed.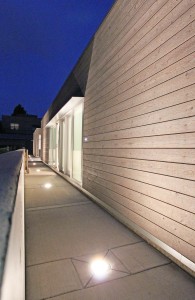 The larger volume is the house and the smaller volume the garage. The void between the two creates a courtyard where a single tree is planted.
The main level of the house contains the public spaces. The entry hall is at the center of the house. The kitchen and dining area are at the rear of the house creating a connection to the courtyard. The living area is at the front of the house to observe street life or watch a favorite movie.
Descending into the plinth are the private spaces of the house. The stairs separate the master bedroom area from the second bedroom/office area. The bedroom areas are designed to capture natural light and provide thermal comfort.
The outdoor environment consists of concrete hardscape and xeriscape plantings. The courtyard is divided into two areas. One for a dining table and one for a sitting area next to the outdoor cabinets."                                                             
-Bill Buyers |720 Design                 
Elegant Modernist Infill
Streamlined Urban Living
An exceptional home from the creator of The Eight Foot House.  Bill Buyers designs with a timeless modern aesthetic reminiscent of Denver's historic mid-century modern architecture. Every inch, interior and exterior, carefully considered to maximize livability, reduce waste, and welcome natural light. All while respecting the scale of the existing neighborhood. Elevated finishes and fixtures like custom milled red cedar tongue & groove siding, 8′ solid core maple interior doors, solid maple window sills/door casings/baseboards, smooth (Level 5) drywall, built-in maple cabinets/bookshelves/desks, and Caesarstone quartz slab countertops.
Great walkable/bikeable location in the heart of the burgeoning South Broadway Mile district. Just steps from Trompeau Bakery and less than a mile to light rail.
2936 South Lincoln Street
2bd, 2ba  |  oversized 1 car garage  |  1400 sq. ft.  |  300 sq. ft. outdoor living/dining
720-279-4884